We're looking for Frontend Developers passionate about building digital products and solving real world problems.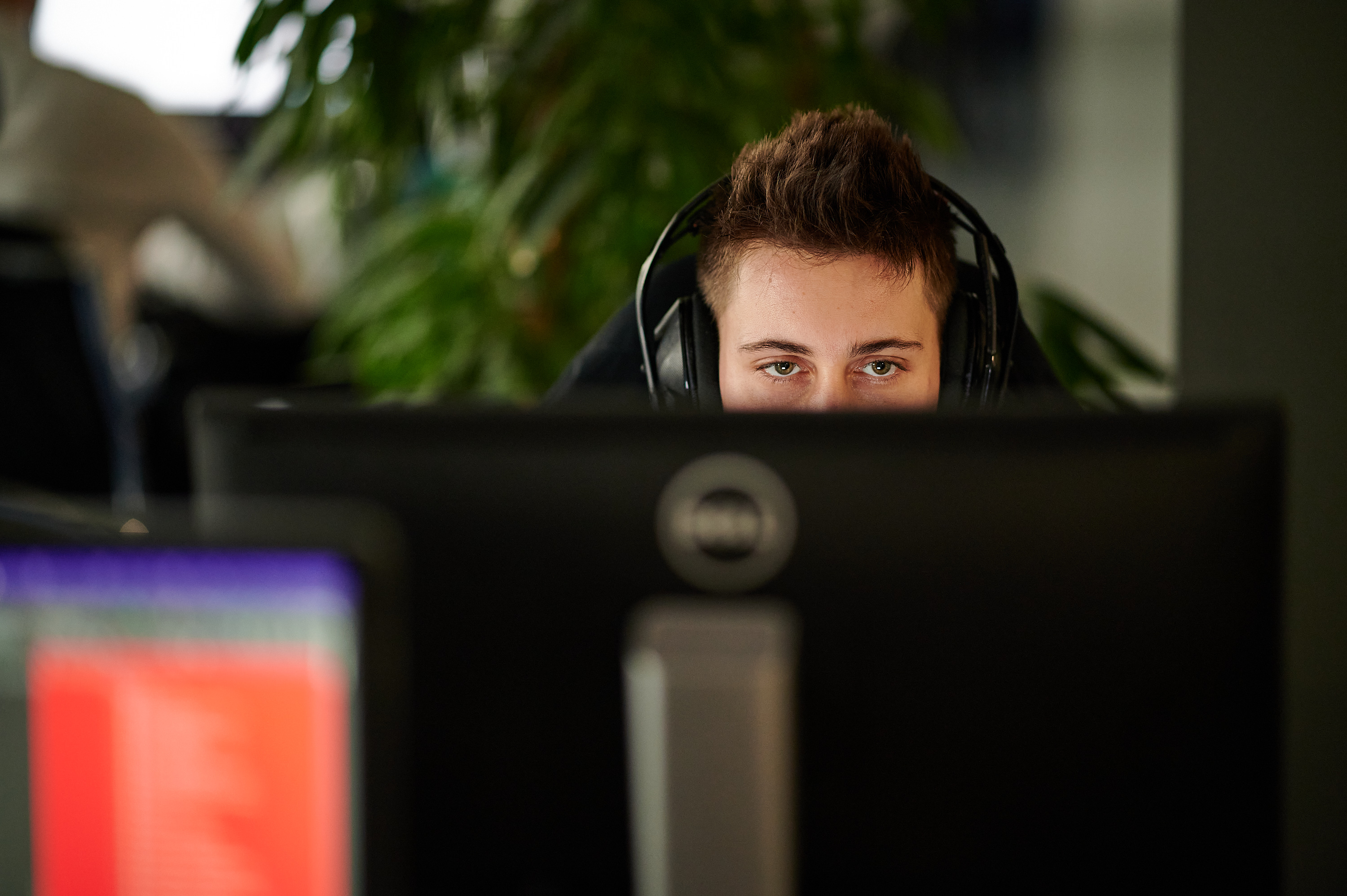 LET'S SEE WHAT THIS ROLE IS ALL ABOUT!
Developing and implementing front-end features with React
Building scalable and reusable libraries and components
Creating application logic communicating with back-end services
Implementing design systems in collaboration with designers
Working and experimenting with trending technologies
Sharing your knowledge with the community and/or contribute to open source projects
Defining daily responsibilities and tasks with a Product Lead and other team members
Collaborating with the members of other teams
Supporting/mentoring other developers
WHO WE ARE?
The mission of Bornfight is to build and scale digital products that help people achieve continuous and repeatable success.
We are a venture building company, partnering with early-stage start-ups and entrepreneurs to build successful companies. Combining the flexibility and speed of a small company with resources and development opportunities of a large organization allows us to accelerate ideas into scalable businesses and create value for our partners and employees. We are a team of 80+ professionals dedicated to building solutions for problems and inefficiencies across different industries and creating a platform that drives our success.
As our Frontend Developer you will have the opportunity to build new products, research new trends and technologies and implement them in your daily work. And build upon it by developing specific components, libraries and processes that can speed up, enhance or completely upgrade the way we work. If this is something that interests you and you're good at, keep on reading!
OUR IDEAL CANDIDATE HAS:
2+ years of experience in working with JavaScript
Excellent knowledge of modern JavaScript and its derivatives/supersets (TypeScript, Flow...)
Proficiency in one or more Front-end frameworks such as React or Vue, as well as their respective stack (Redux, Vuex)
IF YOU GET THE JOB, YOU'LL ALSO GET:
BUT WAIT, THERE'S MORE:
We're a growing company with multiple products, which in our case means opportunities for both vertical and horizontal professional growth. After going through a structured onboarding and education process you get to use up to €1500,00 annually (depending on seniority level) for individual learning & development purposes. You'll continuously work on your progress with your manager, through weekly 1:1s, monthly Quality Time meetings, and Growth Conversations.
When you join us, we'll set up your personal framework for achieving rapid professional growth - You'll get transparent access to business information, and the power to propose, implement and spearhead new ideas and initiatives. We'll enable you to achieve continuous and ever-growing success, while shaping the way we all move forward.
Have we piqued your interest yet? Start your application and let's talk!