We are looking for an experienced product designer with a passion for solving challenges in the startup world and ambition to shape innovative products.
Our ideal team member would be a great communicator and a skilful executioner of digital products, consumer-oriented web applications or enterprise solutions that completely revolve around users and their needs, as well as business goals.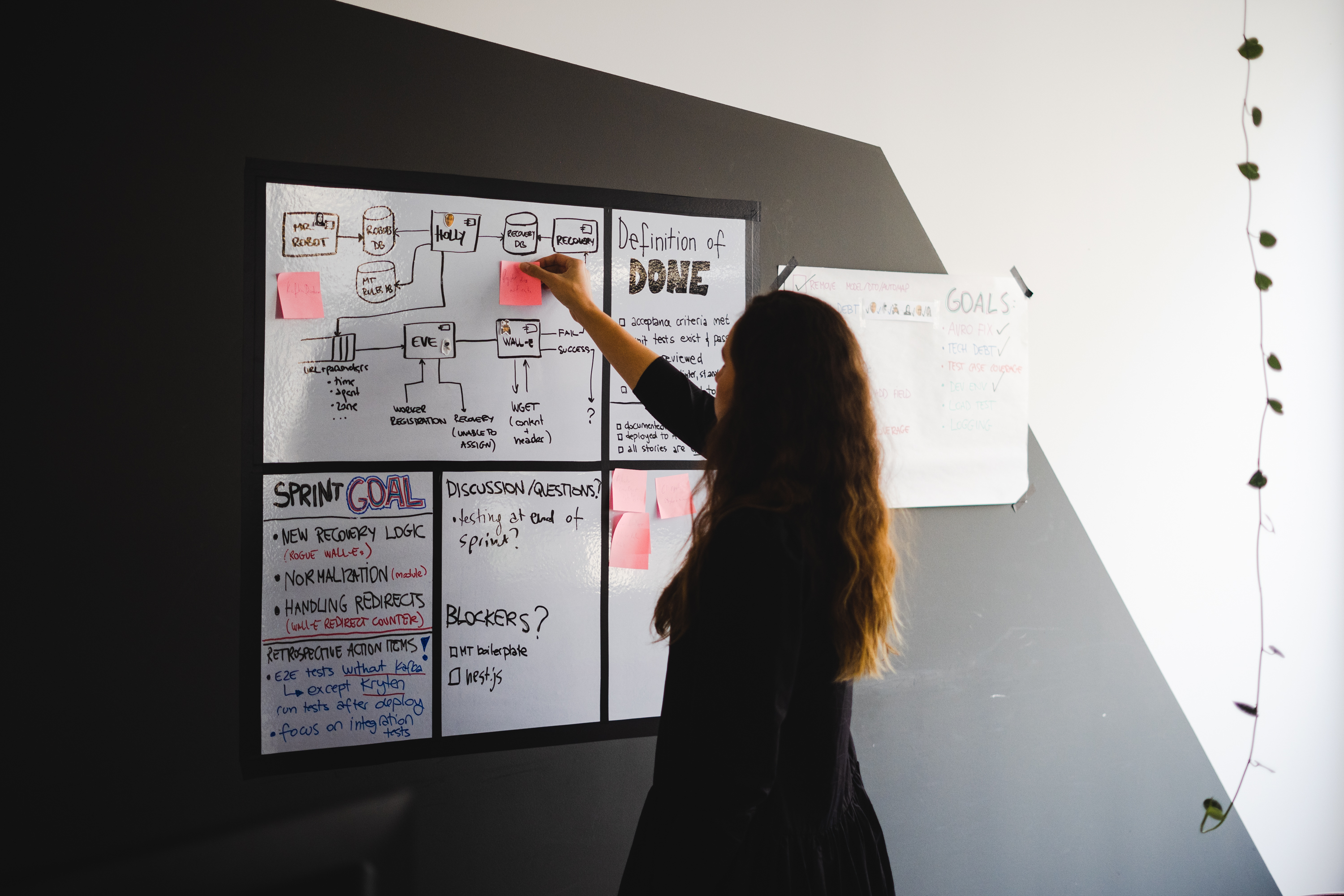 LET'S SEE WHAT THIS ROLE IS ALL ABOUT!
Working on the large consumer-oriented product throughout the whole product lifecycle
Developing user-focused interactive concepts and prototypes
Conducting user research and discovery processes
Cooperating with stakeholders and presenting solutions to them
Organizing user interviews, discovery sessions, brainstormings, and design thinking workshops
Testing and validating design decisions and solutions
Preparing deliverables like personas, user flows, journeys, sitemaps, wireframes, all the fun stuff
Critiquing in-progress design work
Delivering assets to developers or other team members
Creating, improving and working with design systems
Mentoring junior team members
WHO WE ARE?
The mission of Bornfight is to build and scale digital products that help people achieve continuous and repeatable success.
We are a venture building company, partnering with early-stage start-ups and entrepreneurs to build successful companies. Combining the flexibility and speed of a small company with resources and development opportunities of a large organization allows us to accelerate ideas into scalable businesses and create value for our partners and employees. We are a team of 80+ professionals dedicated to building solutions for problems and inefficiencies across different industries and creating a platform that drives our success.
OUR IDEAL CANDIDATE HAS:
At least 2 years of experience in designing digital products
Experience in managing stakeholder expectations
Experience in leading the design process from discovery to implementation
Ability to present and argue your design solutions to various stakeholders
Ability to think critically, solve problems creatively and effectively
Good understanding of how design shapes a product
Advanced knowledge of current design tools for prototyping and UI design
Advanced knowledge of UX processes and methodologies
Advanced knowledge of responsive web design and mobile principles
Excellent organizational skills
A team player mindset
A knack for communication
High standards in visual design quality
YOU GET EXTRA POINTS FOR:
Being an active member of the community
Being active on designer platforms (Dribbble, Behance)
Providing links to articles you wrote
Experience in holding a talk on a meetup or a conference
Mentoring skills
Experience in UX research
IF YOU GET THE JOB, YOU'LL ALSO GET:
A fixed gross salary of 18.300 to 25.800 HRK (mid-level) or 25,800 to 36,800+ HRK (senior)
Flexible working hours and flexible work location
Top-notch equipment - a Macbook Pro, an extra screen, an ergonomic chair, a phone of your choice (iPhone or Android) to be used freely for private purposes
Xmas bonus (2.000,00 kuna), Easter bonus (500,00 kuna), holiday bonus (500,00 kuna)
A minimum of 24 vacation days (growing with tenure and parent status to up to 30)
For parents - extra vacation days, a 4.000,00 kuna net baby bonus, days off for first kindergarten/elementary school days for both parents, baby gifts
When in the office - a pet-friendly workspace including a library, as well as unlimited amounts of coffee, tea, fruits, and snacks
Depending on what you drive, co-financed garage or bike space
Company-organized carwash - just pay and leave your keys, and your cleaned car will be waiting for you
Free legal, tax, and psychological counsel
100% paid Multisport card and additional health insurance
BUT WAIT, THERE'S MORE:
We're a growing company with multiple products, which in our case means opportunities for both vertical and horizontal professional growth. After going through a structured onboarding and education process you get to use up to €1500,00 annually (depending on seniority level) for individual learning & development purposes. You'll continuously work on your progress with your manager, through weekly 1:1s, monthly Quality Time meetings, and Growth Conversations.
When you join us, we'll set up your personal framework for achieving rapid professional growth - You'll get transparent access to business information, and the power to propose, implement and spearhead new ideas and initiatives. We'll enable you to achieve continuous and ever-growing success, while shaping the way we all move forward.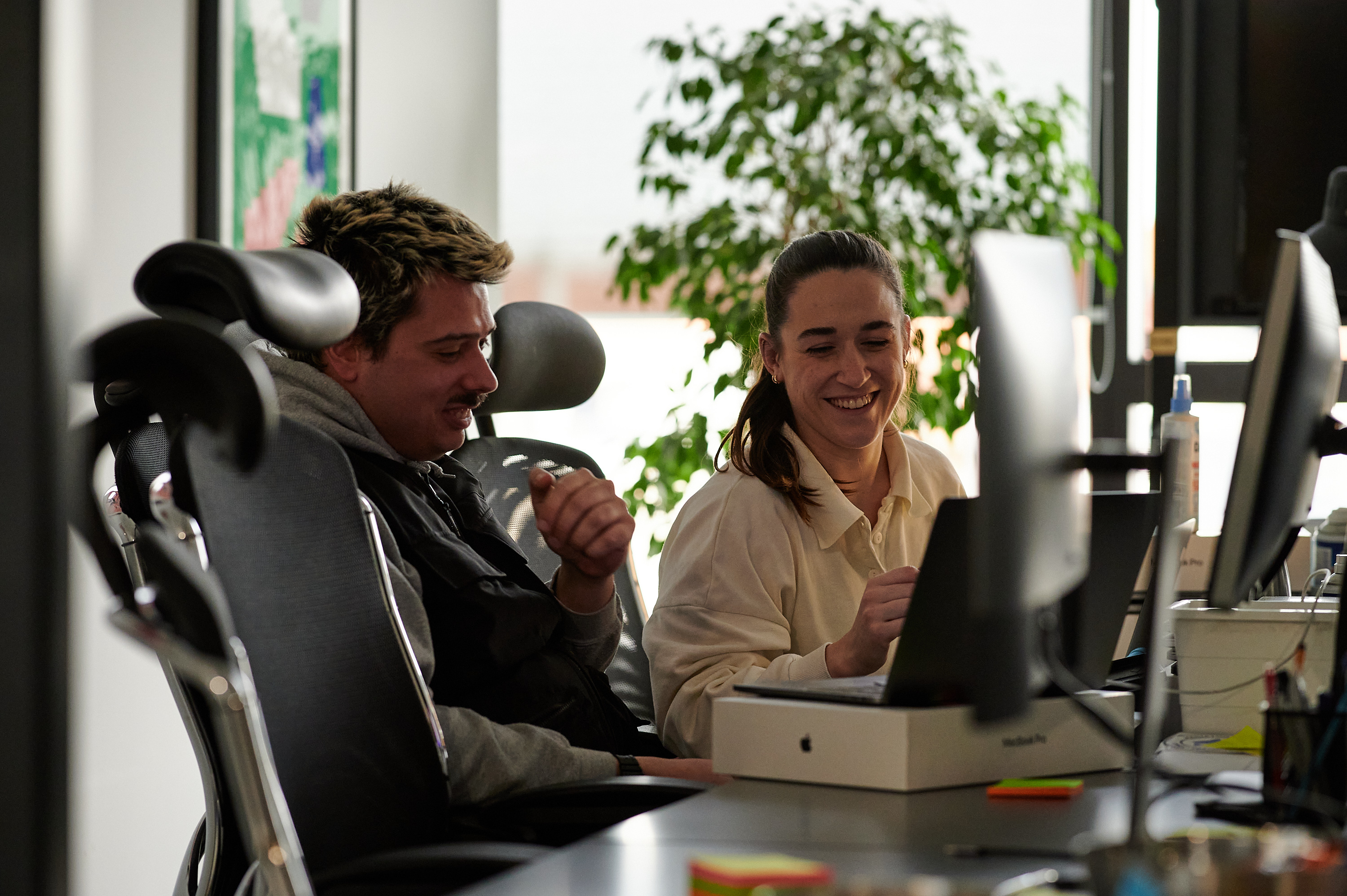 If you are experienced in going through the ropes of business requirements and user needs, and can successfully translate them into product strategy, you are the right candidate. Also, if you love to emerge into Information Architecture and concept exploration, and are really intrigued by people and human interaction, you should send us your CV as soon as possible!