We're looking for a product lead passionate about building new products who will help us reshape the future of digital industry.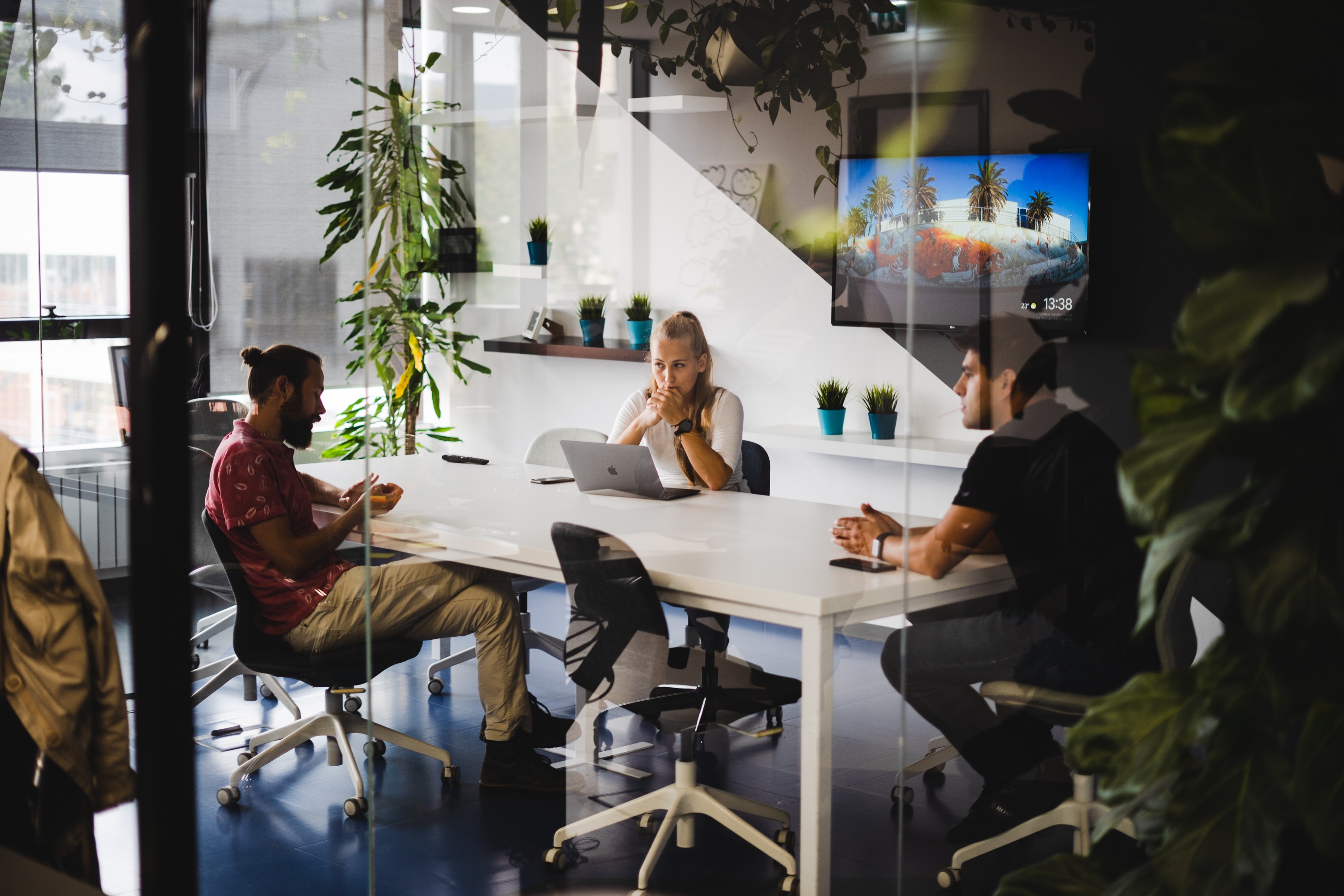 LET'S SEE WHAT THIS ROLE IS ALL ABOUT!
Supporting our partners and co-founders in developing a viable vision, strategy, and roadmap for our products
Making sure we are providing true value for the partner by defining and tracking success criteria and metrics at each development miles
Ensuring a continuous progress, managing backlogs, making clear decisions on priorities and roadmap
Leading the team, creating their KPIs and development plans, supporting and encouraging their growth
Contributing to cross-functional technical and business expertise
WHO WE ARE?
The mission of Bornfight is to build and scale digital products that help people achieve continuous and repeatable success.
We are a venture building company, partnering with early-stage start-ups and entrepreneurs to build successful companies. Combining the flexibility and speed of a small company with resources and development opportunities of a large organization allows us to accelerate ideas into scalable businesses and create value for our partners and employees. We are a team of 80+ professionals dedicated to building solutions for problems and inefficiencies across different industries and creating a platform that drives our success.
WHAT PRODUCTS WE ARE CURRENTLY BUILDING?
Elevien is a sports platform that greatly reduces the complexity and cost of organizing and participating in competitions – it allows gymnasts to compete from their own gyms and record their exercises, while removing huge organizational costs and logistics.
Decofy is a revolutionary customer growth platform that combines an AR visualiser app, webstore and social network elements into a holistic user experience. As a Product Lead, you'll be the voice-of-the-client and a central hub of communication and workflow between the partner and our team of tech experts ensuring seamless communication, realistic expectation management, and scope control.
TABU is the latest in the series of Bornfight products. This salary comparison platform in the IT industry was officially launched 2 months ago and, so far more than 35% of local IT professionals have discovered where they stand in comparison to their colleagues with similar experience. We are currently working on a new version of the platform that will bring a number of upgrades, and also enable companies to use it.
Maboo is a booking and property management platform for campsites, which is currently in the MVP phase of development. Over 1.6 million euros have been invested in Maboo in the last 2 years, and it is currently being implemented in the first camps.
WHO ARE PRODUCT LEADS AT BORNFIGHT?
Product Lead represents the voice of the customer providing insights into product, technology and market trends, identifying opportunities for improvements and ensuring seamless communication, realistic expectation management, and scope control.
Product Lead role is a key role at Bornfight, in charge of developing product strategy, business development and leading and scaling the team.
To be an ideal candidate for this role, you should have:
At least 3 years of experience in leadership roles, with a proven track record of driving and implementing product strategies
At least 3 years of proven experience in managing complex digital products
Good understanding of technology which allows you to map business goals to software requirements
Proven experience and understanding of Agile methodologies
Good understanding of business model design and validation
Strong analytical skills and attention to detail - the ability to research and to derive insights from large amounts of data
Strong critical thinking and problem-solving abilities, questioning the status-quo and assertively striving to implement new solutions
Exceptional communication and presentation skills, understanding of clients and the ability to present abstract concepts of possible solutions
Proven strong leadership skills - you know how to nurture and encourage a creative culture in a team, motivate, spread knowledge and understanding about product results
Being able to advise, negotiate, and be proactive in contact with the stakeholders
IF YOU GET THE JOB, YOU'LL ALSO GET:
A fixed gross salary of 25.000,00 - 35.000,00 HRK
Flexible working hours and flexible work location
Top-notch equipment - a Macbook Pro, an extra screen, an ergonomic chair, a phone of your choice (iPhone or Android) to be used freely for private purposes
Xmas bonus (2.000,00 kuna), Easter bonus (500,00 kuna), holiday bonus (500,00 kuna)
A minimum of 24 vacation days (growing with tenure and parent status to up to 30)
For parents - extra vacation days, a 4.000,00 kuna net baby bonus, days off for first kindergarten/elementary school days for both parents, baby gifts
When in the office - a pet-friendly workspace including a library, as well as unlimited amounts of coffee, tea, fruits, and snacks
Depending on what you drive, co-financed garage or bike space
Company-organized carwash - just pay and leave your keys, and your cleaned car will be waiting for you
Free legal, tax, and psychological counsel
100% paid Multisport card and additional health insurance
BUT WAIT, THERE'S MORE:
We're a growing company with multiple products, which in our case means opportunities for both vertical and horizontal professional growth. After going through a structured onboarding and education process you get to use up to €1500,00 annually for individual learning & development purposes. You'll continuously work on your progress with your manager, through weekly 1:1s, monthly Quality Time meetings, and Growth Conversations.
When you join us, we'll set up your personal framework for achieving rapid professional growth - You'll get transparent access to business information, and the power to propose, implement and spearhead new ideas and initiatives. We'll enable you to achieve continuous and ever-growing success, while shaping the way we all move forward.
Have we piqued your interest yet? Start your application and let's talk!