We are seeking individuals who are eager to grow alongside us. If you're interested in jumpstarting your career with SWEN, please continue reading.
WHO YOU ARE
You might be at the beginning of your professional journey, a seasoned expert, or somewhere in between. You have experience working in the hospitality industry or have a deep passion for the startup environment. Simply scroll down and submit an open application to introduce yourself, showcase your skills, and express your aspirations, and we may find a perfect role for you!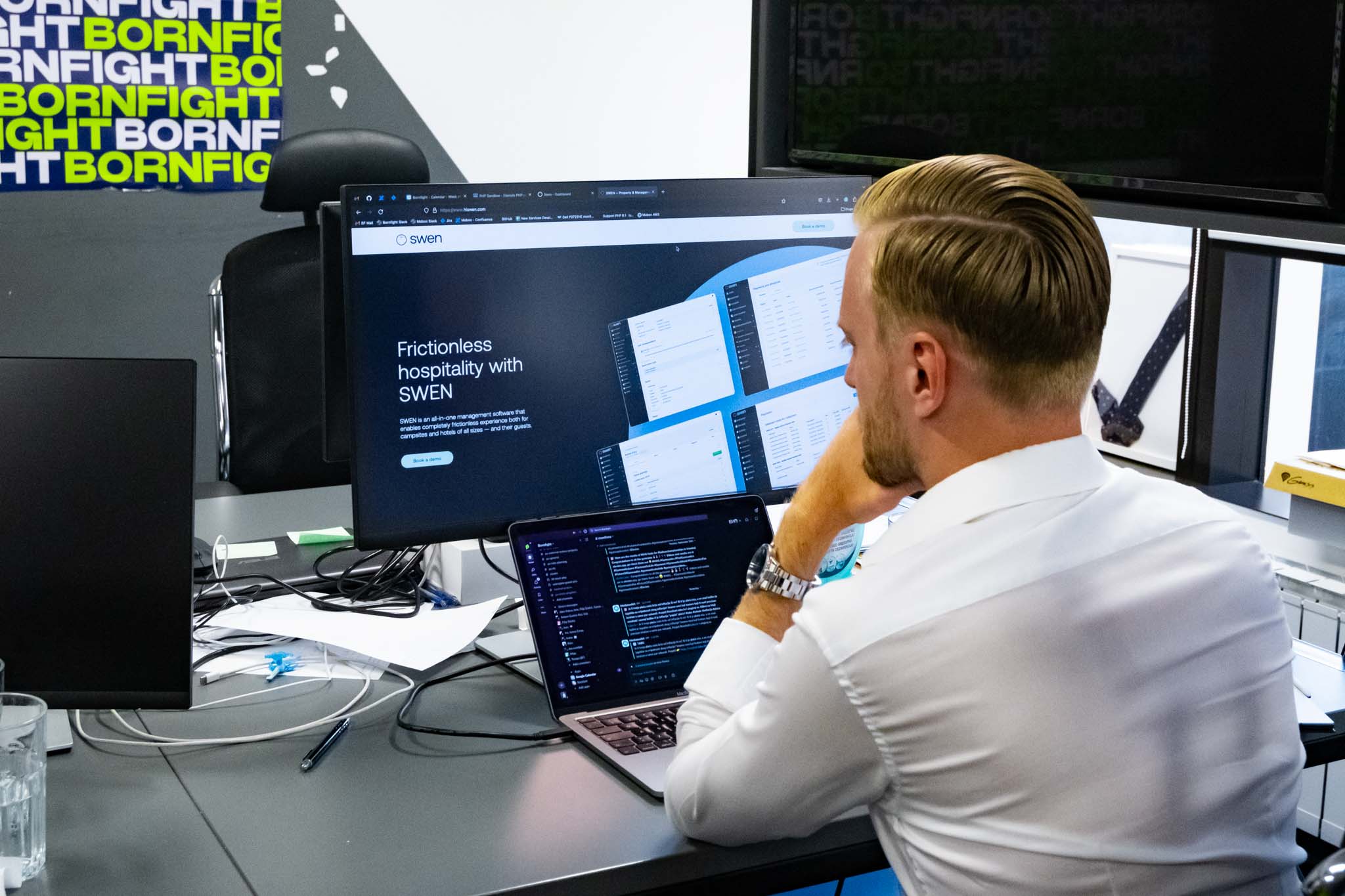 WHO WE ARE
SWEN's mission revolves around streamlining and automating manual processes at campsites. We've merged property management and booking into a single application, seamlessly integrating with various third-party apps. The co-founder of SWEN is Camp Šimuni, one of Europe's largest campsites and an early adopter of our platform. Our current team consists of 9 skilled specialists, and we are continuously on the lookout for new team members who can assist us in achieving our vision of becoming an industry leader in property management and making hospitality a truly frictionless experience.